ADRIATIC FURNITURE STORE FIT-OUT


ADRIATIC FURNITURE NUNAWADING STORE FIT-OUT
Larger Than Life completed the set design, visual merchandising & styling for Adriatic Furniture's Nunawading retail space
We recently teamed up with Adriatic Furniture to develop and execute an in-store design that aids and inspires the shopper experience at their Nunawading retail space.
We swiftly transformed a cluttered showroom into an eye-catching, modern, and engaging space. The finished interior spanned across two levels and invited shopper exploration and curiosity, helping to stimulate and motivate shoppers during their path to purchase.
We wanted to create a space that was warm and invited exploration, inspiring shoppers during their path to purchase. Some key elements that drove results included: The implementation of shoppable window displays from the outside in, custom-designed signage & wayfinding, the implementation of customer break-out areas & a coffee cart, space dividers, in-store feature spaces and a luxury service counter.
Our scope included end-end project management, set design, graphic design, production & site prep, styling & VM and installation. We also acted as the spokesperson for Adriatic video campaign which is being rolled out across socials.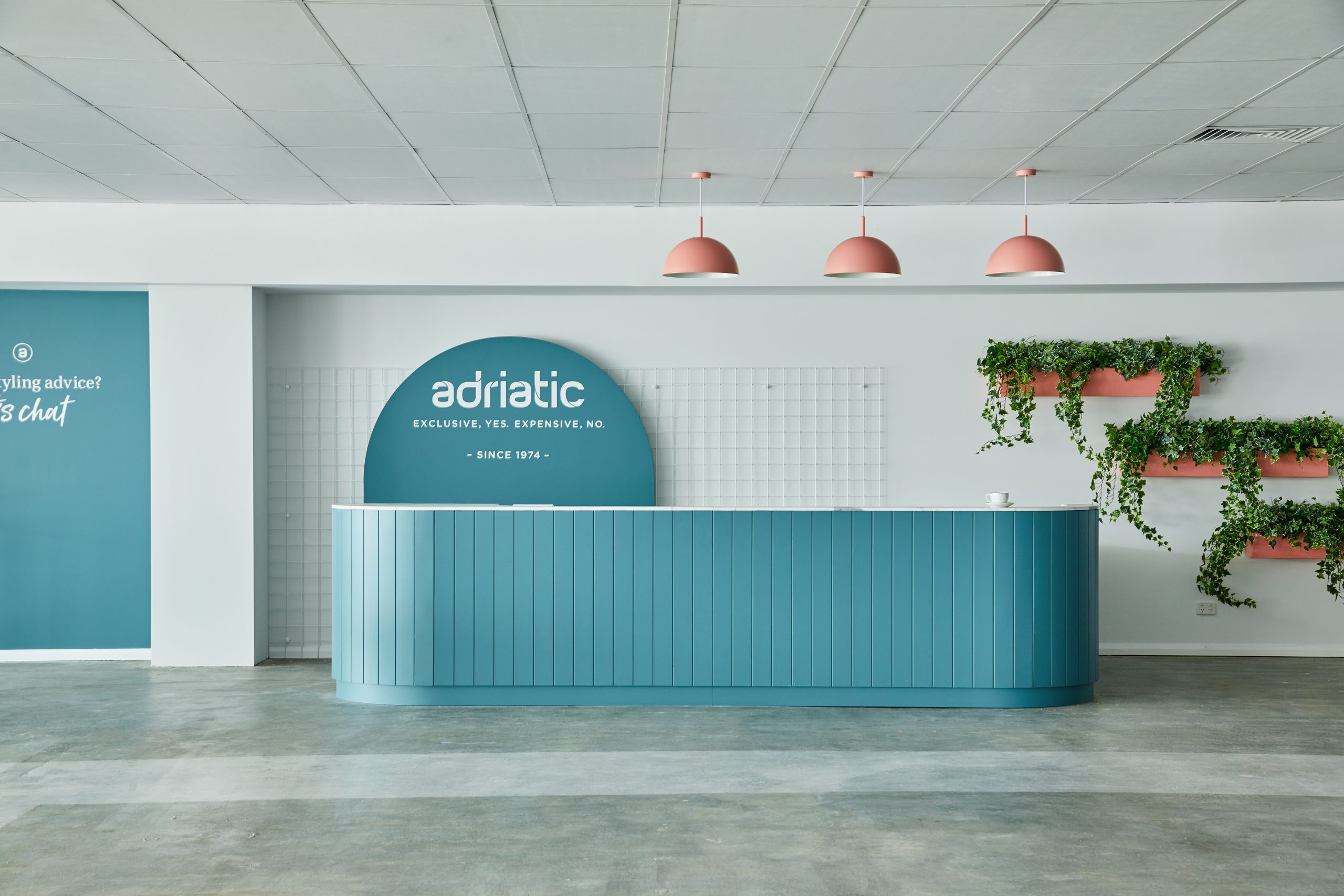 First time cohesive branding has been in-store and online
All suppliers used were local, Melbourne suppliers.
We used existing pieces of furniture from the Adriatic range that will act as display  items or be re-used at a later date.
"LTL completely revamped & efficiently managed this difficult project seamlessly & delivered a final product we were absolutely thrilled with. No challenge was too difficult to overcome during the process and the LTL team were transparent and hands on. We had an immediate increase in our foot traffic and sales. They took the time to understand who we are as a company and delivered on all fronts. We wholeheartedly recommend LTL to everyone we know."

Lenny Catalano - General Manager