Eastland wanted to see a unique, new to market concept for their annual September/October 2019 Children's school holiday activation.
Cue Spaceland; a custom built, 4 metre high structure which stood as a 2 week activation aimed at kids aged 4-12 years. SPACELAND was an out of this world, futuristic experience that took children on an exciting journey through outer space! Kids partook in a Space Quest, where each game unveiled a clue to the next, with the final clue being found in the galaxy slime where kids sought out a key to unlock the treasure chests and unveil a prize!
Activities included: Asteroid Toss, Black Hole Mind Game, Planet Puzzle, Rocket Launcher and Slime Search as well as tabletop activities including Rocket Building and creating Solar System Sun Catchers. Not to mention the addition of a custom photo moment and an interactive touch screen, educating kids on various planets within our solar system.
The aim was to have 3,240 pax pass through the structure over the 14 day period; we exceeded this by 286%, with 8,417 pax passing through the site over the 14 days, a huge achievement for all involved!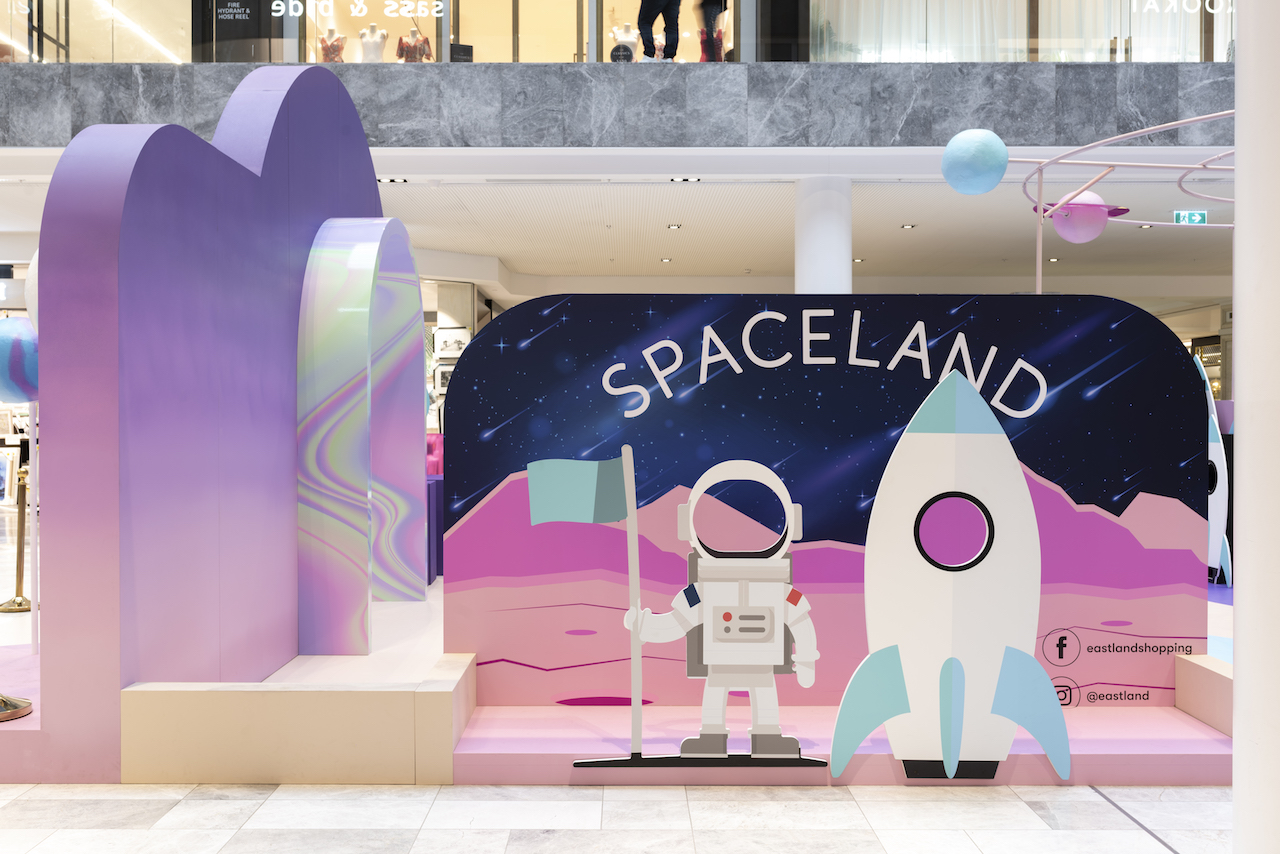 % increase on participation
Custom designed games & activities
The structure was designed so the client could re-use the structure for future shopping centre activations. 
Leftover stationary and storage boxes were donated to Vinnies.