SJP AT HIGHPOINT SHOPPING CENTRE FOR CHEMIST WAREHOUSE
Sarah Jessica Parker is a woman of many talents, including being the creator of SJP Beauty, the brand behind fragrances Lovely and Born Lovely.
On behalf of Chemist Warehouse, Highpoint had the opportunity to host SJP as interviewed by Jo Stanley on all things business, marriage, motherhood and of course, the fragrance that has been the top seller in Australia for a number of years!
We had the task of creating a stage that was fit for the Sex and The City queen herself. We drew inspiration from the beautiful branding of Lovely, crafting a light pink stage and using different hues of pink furniture and plinths as displays. Wonderful washes of white and green florals with the lightest pop of pink really brought the space together. 
We had a brilliant time creating this set for Sarah Jessica Parker!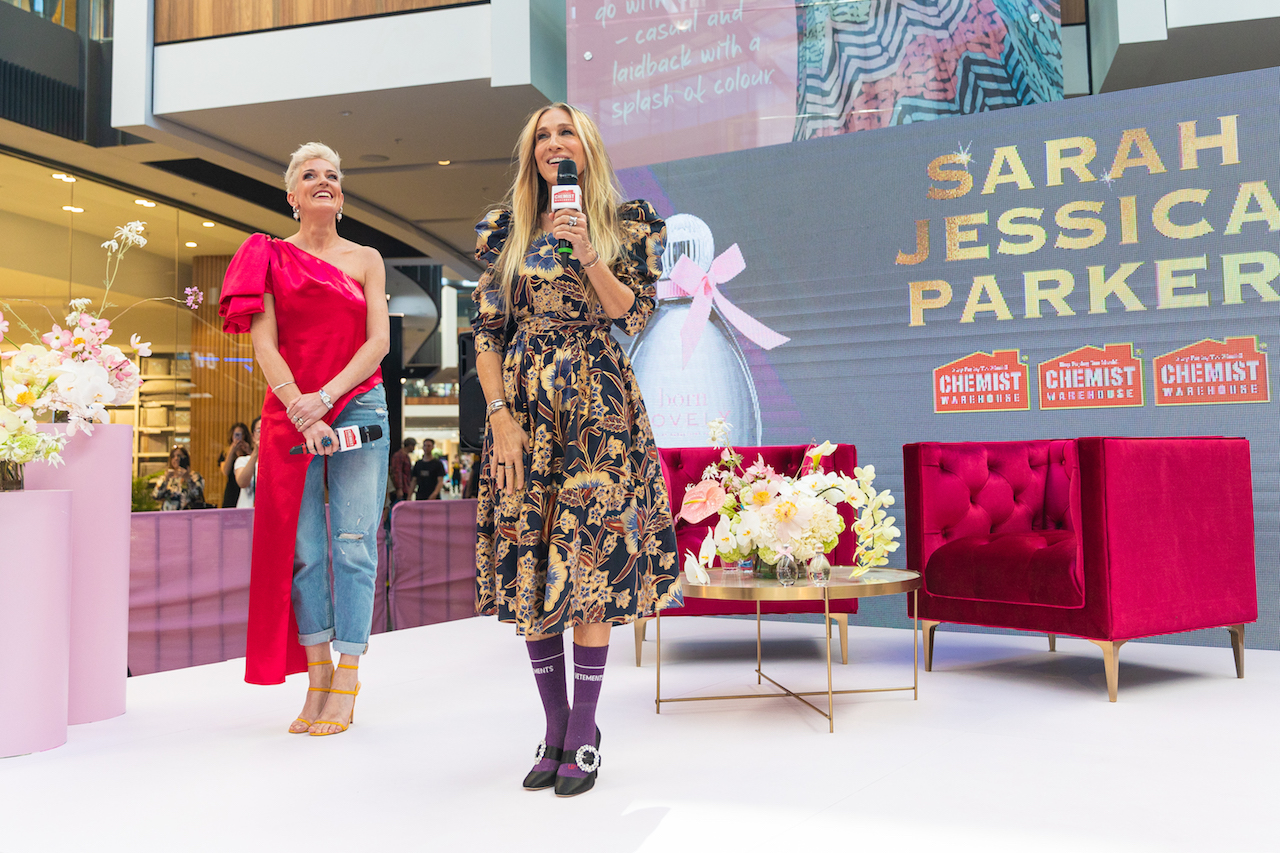 We utilised hire staging, furniture and decor to save on purchasing items for one off use.
Local florist Candy Mountain are a floral foam free florist who also compost green waste and avoid using imported products wherever possible.