OSMOSIS AT THE NON SURGICAL SYMPOSIUM 2019
Osmosis returned to the Non-Surgical Symposium conference in 2019 with new branding and a stand to match.
The brief was to create a space that was sophisticated and stylish to showcase the two product offerings of Skincare & Colour.
We crafted a two-walled custom stand with symmetrical feature painted walls, filled out with tiered shelving matching the coloured wall from the Osmosis colour palette. Floral displays across the shelving and floorspace brought the space to life whilst mirrors and gold features added further dimension.
The beautiful and bright space stood out amongst the crowd and guests loved the opportunity to have an intimate consultation with the Osmosis staff at the individual stations placed across the stand.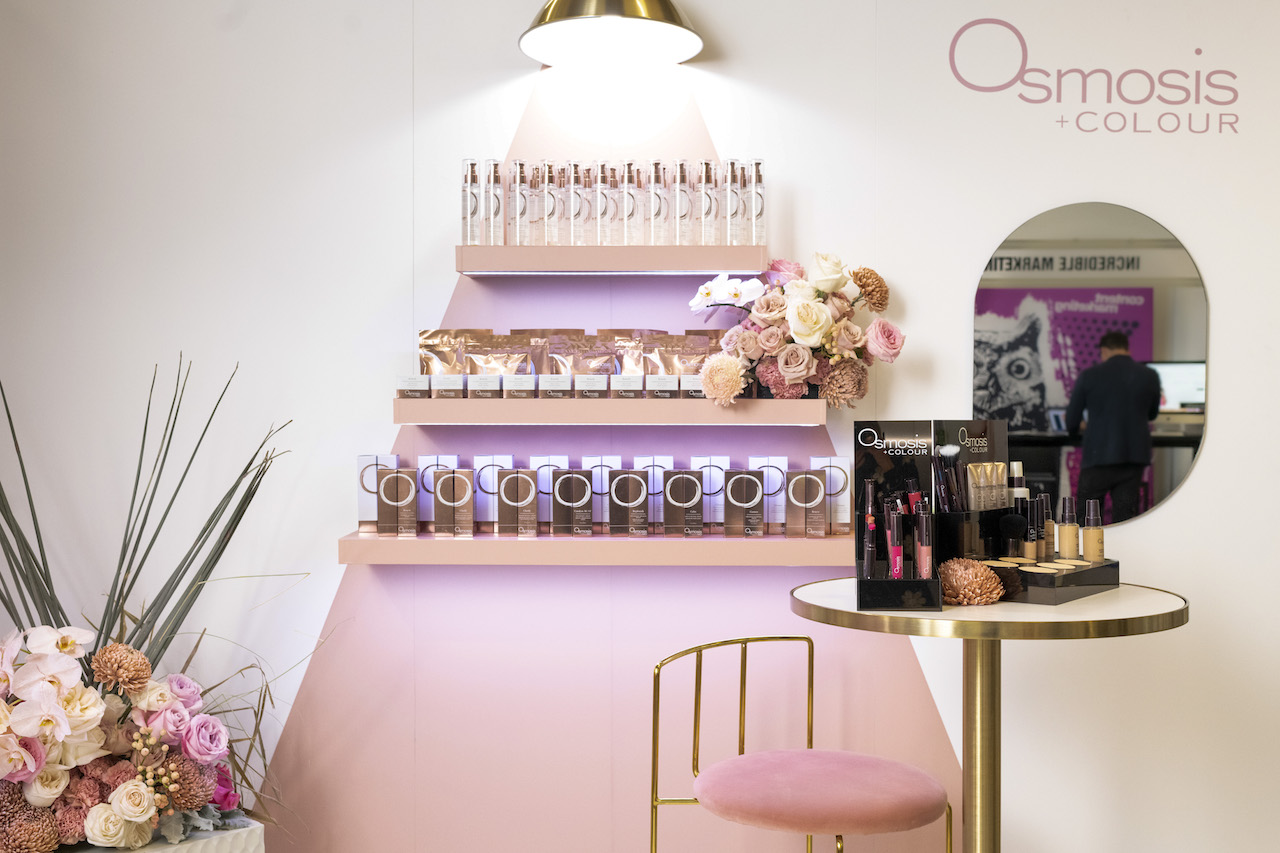 The client brief was to design a stand which could be reusable across numerous events and be remodified easily in a bid to be more sustainable and efficient.
We engagd with local suppliers to support the build and design of this stand, reducing the overall carbon footrpint of the project and supporting local talent.
"Take us back to the Non-Surgical Symposium so we can enjoy
the surrounds of our incredible stand."

Anthea Hawkins, ANTHUNLIMITED
MONIQUE LOUISE PHOTOGRAPHY