As part of our day-to-day, we are fortunate enough to work with some extremely talented suppliers. Today we celebrate three Melbourne based businesses in the world of floristry; Candy MT, Glasshaus and Flower Jar.
If you know anything about floristry, you know that there is an enormous amount of time, hard-work and skill that goes into creating the beauty that you see at an event. The time and energy that's put into concepting, sourcing and creating these arrangements/installations is remarkable.
Below are three florists whom we have had the pleasure of working with on numerous occasions and we couldn't recommend highly enough.
ONE | CANDY MT
Candy Mountain is one of our favourite Melbourne floral design studios. Candy MT was dreamed up by the talented and lovely duo that is Morgana and Meg.
Candy MT offers botanical based styling that creates an immersive visual dialogue between people and nature. Every floral composition is a loving homage to nature's diverse expressions of beauty.
These ladies are always pushing the boundaries of creativity. Even when we think we've nailed a brief, they take it and give it a whole new twist, producing floral/botanical combinations which exceed our expectations.
Not only do these ladies produce beautiful work, but they aim to honour sustainable floristry. Candy MT are floral foam free, they work to minimise the use of imported products and they compost all of their green waste.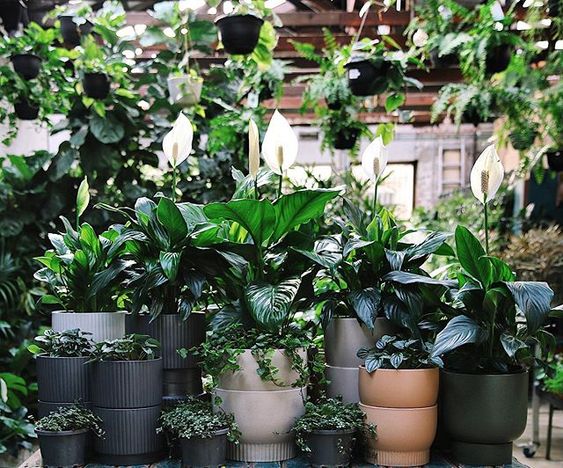 TWO | GLASSHAUS
Glasshaus is another Melbourne based business who wears many botanical hats – with a florist and two nursery's that are located just down the road in Richmond & Cremorne.
At Glasshaus, the ideas behind their creations are just as inspiring as the strikingly unusual flowers and plants they love and work with.
Owner Paul Hyland has been a grower for over 20 years and an innovative nurseryman most of his life. In that time he's never stopped experimenting with varieties and materials.
Whether it's a bespoke garden design, pot plant hire for your event or floristry that you need, Glasshaus has you covered.
THREE | FLOWER JAR
Flower Jar was born back in 2011 by Florists Rhiannon and Angie, with a lot of love and creativity to share with Melbourne.
Flower Jar specialise in weddings and events. Angie & Rhiannon love working with their clients and brides to style bespoke events, hand-picking all of the blooms that you see.
After working 18 years each as florists locally and internationally, they can now do things their way – with the time, care and creativity each event deserves.
Working out of their Richmond studio, they produce beautiful combinations using the most amazing flower & foliage suppliers that Melbourne has to offer.